United Mobile
If you have an iPhone or Android smartphone, you can download United Bank & Trust's mobile banking app from the iTunes App Store or Google Play by searching for United Bank & Trust (or ubat). If you don't have a smartphone, enroll through Internet Banking and you can use United Bank & Trust's mobile banking solution through SMS-text messaging or your preferred mobile web browser.*

Monitor your account from anywhere using your mobile phone
Enjoy premium security of your account and transaction information with multilayer authentication
View account balances and transactions from wherever you are
Transfer funds between accounts
Pay your bills
Complete person-to-person payments
Deposit checks from your phone through the mobile app
Get Started with United Mobile:
Download the app
Enter your Internet Banking username
Verify your authentication image and passphrase
Enter your password
How to Deposit a Check from Your Phone:
Open the United Mobile App
Select "Deposit" from the mobile app menu
Choose the account you would like the check deposited into
Enter the check amount
Snap a photo of the front and back of your endorsed check
Confirm your deposit
Click and you're done!
Note: Each check deposited through United Mobile will incur a $0.75 fee
Questions? Visit our Mobile Banking video tutorial or our Mobile Deposit FAQs, or call our Contact Center team at 888.423.8373 option 2.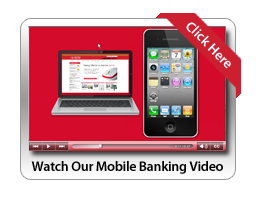 *Message and data rates may apply

ATTENTION SPRINT USERS
During enrollment, if you don't receive your activation code, you may need to contact Sprint and have them allow United's short code 969-24.